Game: Rogue Mech Free Download

Pilot your trusty Phoenix in this isometric, post-apocalyptic mecha survival game with base building and farming elements. Trade, plant, hack, dig, talk and fight your way through the wastelands. If you survive, you might be able to restore a little green to this ash-ridden world.
About This Game
When the rogue planet soared right through our solar system, scientists predicted two possible outcomes – either earth would be destroyed, or turn into a hellhole.
Well, I guess we were lucky.
Rogue Mech is an isometric Mecha game where you'll do a lot more than fight other mechs – You trade, hack, dig, plant, loot, upgrade, sneak, free prisoners, and maybe chuckle about the dark humor. If you like games that don't take themselves and their scenario too serious while still providing a good, deep challenge – hit that wishlist button.
The Phoenix
Find, loot, repair and upgrade sweet stuff for your modular weapons platform called Phoenix (though some pilots prefer the term "Jagermeister").
So why ride a bland and rather defenseless MWP when you can also have your own bull mecha with plasma cannons, shield generator, and jump jets?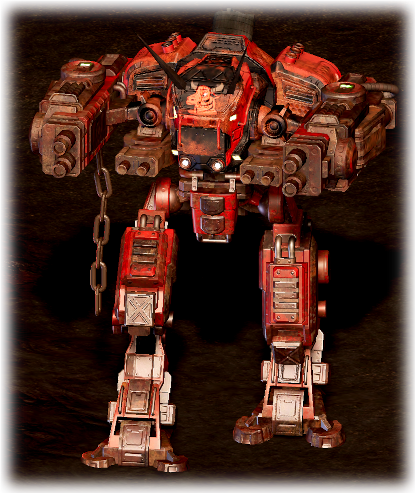 Of course, you can also strategically remove those extras from enemy Phoenix'…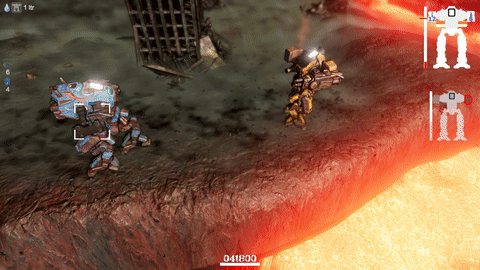 When the havoc reached its peak, hardly anyone was able to keep their sanity. But some retained at least part of their humanity.
Rogue Mech takes place in a randomized wasteland where earthquakes and volcanic eruptions are a daily occurrence. You control Tasha, a renegade with a heart of gold (or rather silver). She is trapped in this area surrounded by deadly artifacts, together with ruthless militias and a bunch of mad punks with bad teeth and rocket launchers.
No one has a clue if the situation outside would be any better. But Tasha knows that her family will be there – if they survived.
Rogue pilots
Not everyone is an enemy, and you will not get far if you shoot everything on sight. There are defectors just like you roaming the land. While they are not always friendly, they might have advice, something to trade, or even assist you in an assault on a militia outpost.

Do you remember how green the world was? I surely do. Boy, was it green.
Your ultimate goal is to find a way out of this prison formed by artifacts from the passing gas giant. Whatever those are, no one has gotten near one and lived to talk about it. But getting out is a distant dream. For the time being, we need to learn how to survive inside.
We will soon run out of canned food and bottled water. Our only chance is to somehow grow something edible in a dead world. But one cannot do it alone. So set up a cozy home base, find allies among the wasteland dwellers, protect them and watch them harvest your crops.
As a nice side effect, they will help you maintaining your Phoenix. If you can find some raw materials. And machinery. And fuel to operate them. There is a lot to do.
Better get going.
Note: This game supports mouse and keyboard for maximum precision. Controller support may be added at a later date.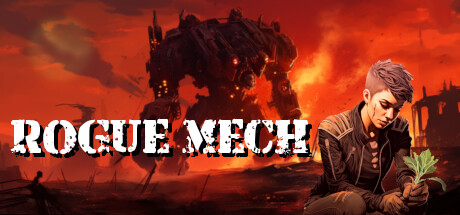 Title: Rogue Mech
Developer:
Publisher:
Release Date: Q1 2024
Rogue Mech Trailer
System Requirements
Minimum:

OS: Windows 7
Processor: Intel Haswell 2 cores / 4 threads @ 2.5Ghz or equivalent
Memory: 4 GB RAM
Graphics: Intel HD 4600 or equivalent
DirectX: Version 11
Storage: 4 GB available space
Recommended:

OS: Windows 10
Processor: Intel Haswell 4 cores / 4 threads @ 3.2Ghz or equivalent
Memory: 8 GB RAM
Graphics: Nvidia GTX 550 Ti or equivalent, 2GB VRAM
DirectX: Version 11
Storage: 4 GB available space
Free Download Rogue Mech Game
Full Game, latest version. Download for Free!