Game: HUNTERS: Uprising Free Download

HUNTERS: Uprising is a hardcore, tactical PvPvE first-person shooter. Track and kill dangerous alpha monsters in the infested zones around the world, kill nightmarish monsters and outwit other players – alone or in a group. Then rest in the safe zone, upgrade your base, hunt, fish and survive.
About This Game
TRACK AND KILL OR DIE ALONE
You are a professional supernatural hunter, the last line of defense between our world and savage creatures known from folklore stories, tasked with eliminating the savage, nightmarish monsters that have infested danger zones all around the globe. Play alone or in the teams of two, three or four players, track your target, learn more about what you're hunting and how to kill it, and compete against other hunters in the zone. Kill, butcher and deliver the trophy to your employer as fast as you can, cause the time is ticking. The longer it takes the lower the price … Don't show mercy to your enemies, fight through everchanging environments with dynamic weather system, upgrade your gear, level up and try not to die.

GREATER RISKS, GREATER REWARDS
Competitive, match-based gameplay combines PvP and PvE elements to create a uniquely tense PvPvE experience where your gear is always at stake. Succeed, and you will be rewarded handsomely, but remember that a single mistake can cost you everything you have. HUNTERS: Uprising combines elements from several games in the genre and adds new mechanics and unique twists with combination of extraction and survival modes.

Gritty and dark world full of supernatural monsters
Tense extraction gameplay
Progression system
Gear customization
Upgradeable base
Play solo, duo, trio or in a squad of four players
hunting, fishing, crafting in survival mode
complete the tasks
and much more …
THE STORY SO FAR
Throughout centuries, different generations have told stories of mythical creatures. Demons and hellspawns, monsters and mutants of all kinds. Those have been previously thought to just have been myths and legends, stories to tell around campfires or to scare children into behaving themselves. But in reality, they have always been all around us!

The "infestation" started in late 90s. Noone knows what actually happend, monsters from our folklore started appearing in different locations all around the world. These locations were soon infested with monsters and overgrowth that it became too dangerous for the living. In the end mankind decided to build walls around centers of the monster infestation to stop the spread of it. Many people died during the process, but in the end it's the walls that actually saved humanity. That's how the danger zones were created.
Right now its almost 40 years after the zones were created and the only thing we actually learned about them is that they can overflow with monsters which break through walls. To stop the danger zones from overflowing many mercenary organizations were created. They employ thousands of professional supernatural hunters all around the globe. They are the new "heroes" of mankind. Once in a while they are sent to the zones which are on the brink of overflowing to find and kill the alpha monster. Thanks to them the numbers of monsters in the zones are for some time reduced and there is time to fix the walls.
You are one of those mercenaries, will you survive?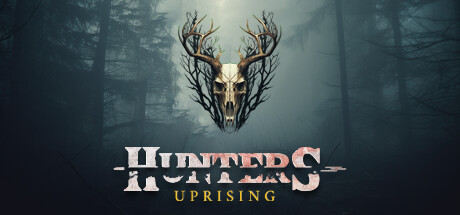 Title: HUNTERS: Uprising
Developer:
Publisher:
Release Date: Coming soon
HUNTERS: Uprising Trailer
System Requirements
Minimum:

Requires a 64-bit processor and operating system
OS: Windows 10 64 bit
Processor: Intel Core i5-7600 / AMD Ryzen 5 2600
Memory: 16 GB RAM
Graphics: GeForce GTX 1650 / AMD Radeon RX 590
DirectX: Version 11
Network: Broadband Internet connection
Storage: 60 GB available space
Recommended:

Requires a 64-bit processor and operating system
OS: Windows 10 64 bit
Processor: Intel i5-10600k / AMD R5 3600
Memory: 16 GB RAM
Graphics: GeForce RTX 2060 / AMD Radeon RX 5700
DirectX: Version 11
Network: Broadband Internet connection
Storage: 60 GB available space
Free Download HUNTERS: Uprising Game
Full Game, latest version. Download for Free!