Game: Beekyr Reloaded Free Download

The giant hornets have destroyed your hive and taken the pollen. Fight the swarms alone or with a friend and destroy the dangerous hornet queen! The insect world is very dangerous but… what are you waiting for to get your revenge?
About This Game

Before you start, remember to break the barrier of prejudice because there will be no low-res spaceships in this game!

Beekyr Reloaded is an hardcore bee'em up game (shoot'em up with bees). The game breaks molds, moving away from the typical STG game, avoiding the space theme mixing vertical and horizontal scrolling stages with fun game mechanics. Each stage is very different from the previous: one level we could be fighting poisonous scorpions, another defending the hive collecting pollen, dodging bee-eaters, raiding dark caves protected by the most evil of wasps: Hornets.


Features
Mold-breaking theme: Based in the treacherous world of insects.
'Shmup first-play' friendly gameplay: Novice mode and 'Generic Shoot'em up/STG Tutorial' to enable new players understand and enjoy all shmup games.
Horizontal and Vertical stages with very different game formats!
17 cool bosses to fight
Tons of secrets: multiple playable characters, multiple endings, unlockable stages / worlds, retro visual effects.
Real co-op multiplayer mode
Enormous re-playability: 4 different stage combinations that might offer from 18 to 29 stages. Depending on game events / difficulty mode
Global rank system, achievements
Natural hazards in each level (storms, waterfalls, wind, rocks, darkness…)
Powerups system. Innovatives 'Bee-squad' bomb and 'Bee-swarm' flock attack!
Precise analog or digital controls: Steam and Xbox 360 controller support
Game Crossovers
Over 20 visual screen effects: Retro Arcade visuals, CRT monochrome, old cinema, sepia, vintage cameras, pixelated, trippin' and many more.
Amazing soundtrack
Game Modes
Novice: (19 Stages)
Learn how to play a shoot'em up game (a.k.a shmup) and get ready for the real action.
Arcade: (25 Stages)
Play the game at its original difficulty designed to have you playing for hours to reach a total completed game.
Bullet hell: (28 Stages)
Play the game similar to a bullet hell game, plus some extra levels.
Expert: (28 Stages)
Play the game harder and with some extra levels.
Elite: (18 Stages)
Play the game even harder, beat the game and receive at home a reward from Kaleidogames if you are one of the first few to accomplish it.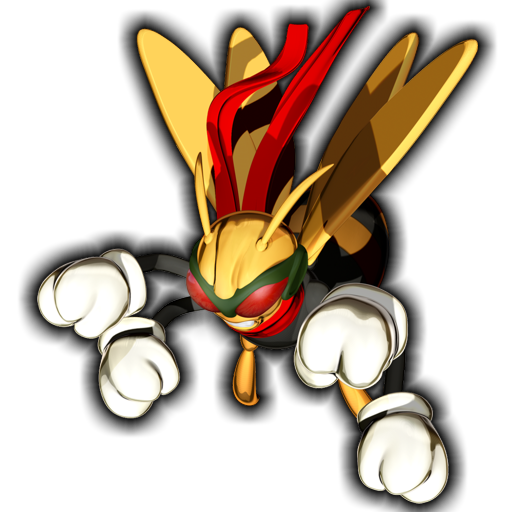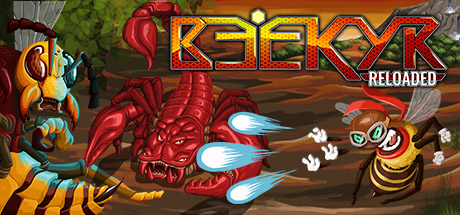 Title: Beekyr Reloaded
Genre: Action, Adventure, Indie
Developer:
Publisher:
Franchise:
Release Date: 14 Nov, 2017
Beekyr Reloaded Trailer
System Requirements
Minimum:

OS: Windows 7
Processor: Dual Core @ 2.4GHz
Memory: 512 MB RAM
Graphics: ATI 7540HD
DirectX: Version 9.0c
Storage: 500 MB available space
Additional Notes: Dual Core @ +3.2GHz for Bullet hell or Elite modes.
Free Download Beekyr Reloaded Game
Full Game, latest version. Download for Free!